I'm interested! What's next?
 
Are you interested in being part of the SIT-PT study? Learn more about what's required for your child to participate.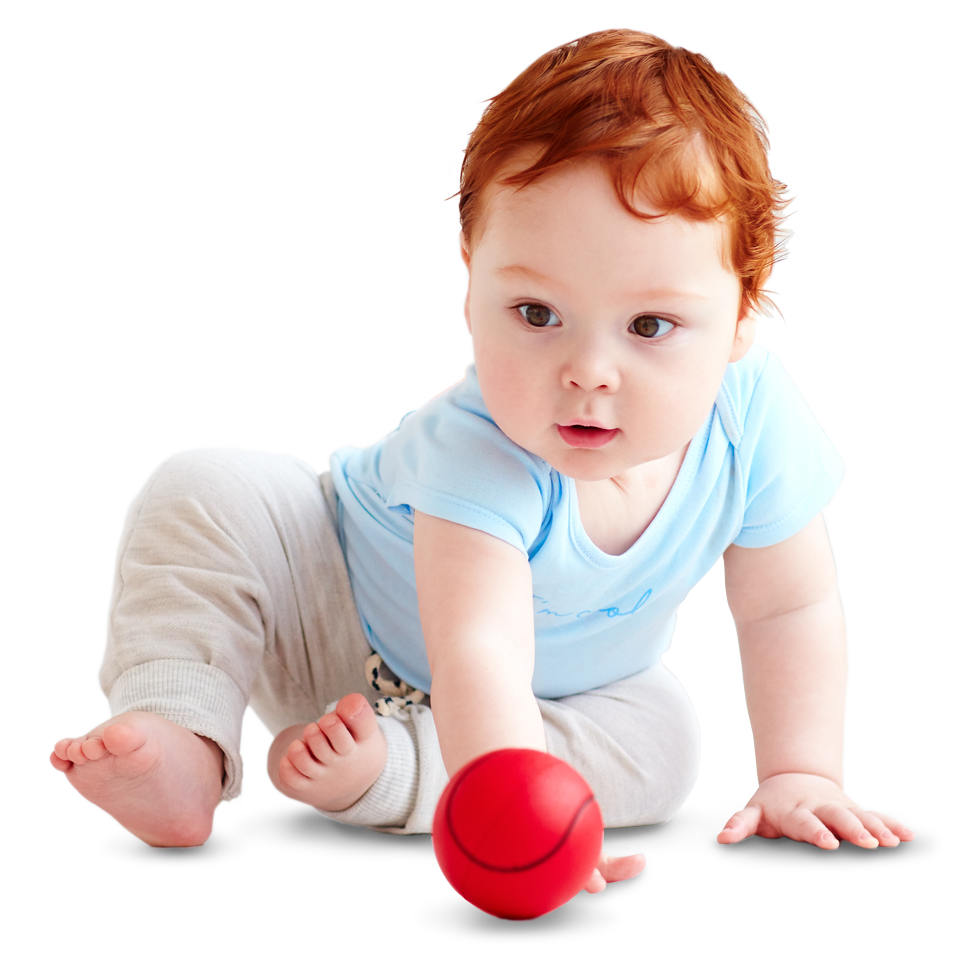 Eligibility
Your child must meet the following criteria:
8 to 24 months old — adjusted for prematurity, if applicable.
Diagnosed with cerebral palsy or a motor delay and impairment in muscle tone, posture or active movement.
Learning to sit; sitting for at least three seconds (with legs in front of them, with or without using hand support) but not able to get into sitting without help.
If your child is able to get in and out of sitting well they will not be eligible. Your baby may be eligible if s/he is able to sit like the babies in the example images below: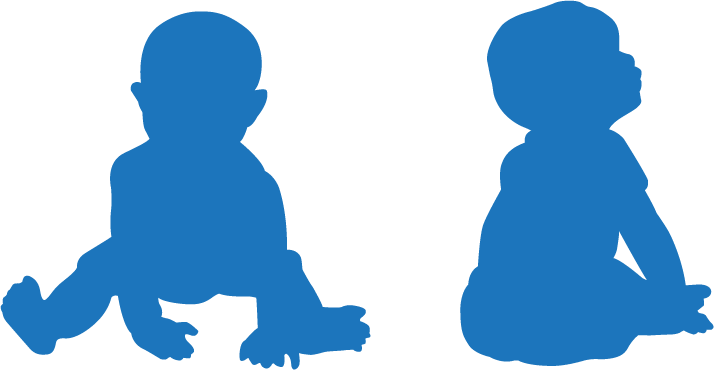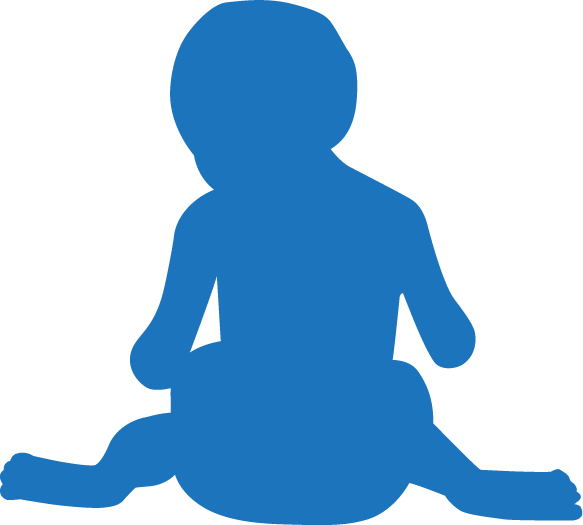 You must also live in these locations to qualify:
Greater Los Angeles/southern California region
Greater Seattle area
Omaha, Nebraska
Benefits
Here are some of the beneficial things we offer:
The intervention participants receive as part of this study will be in addition to the services they normally receive.
Participants may potentially see improvements in motor skills and learning.
Participants will have access to child development specialists during five regular assessments over one year.
Participants have the option for visits in the comfort of their home.
Participants may schedule visits when it fits their schedule.
What to Expect
What would participation in our research be like? Here's what to expect with assessment and intervention:
Assessment
Trained assessors would come to your home five times over the span of one year and assess your child's thinking, toy play, language, motor skill and problem-solving ability.
Intervention
Your child will be randomly assigned to either the MORE-PT or the START-Play group.

Other considerations
Both groups will get 24 sessions of physical therapy delivered by the research team in the family home or at a research clinic, whichever the parent prefers.
Your child can continue all their regular services.
Your participation in our study and any information would be confidential and you are free to withdraw from the study at any point.
There is no charge for the therapy your child will receive in the study.
What is randomization? Can I select my intervention group?
Randomization means your child will be assigned to a group at random, like the flip of a coin. This helps make the research more rigorous. You cannot select the group your child will be in.
My child can W-sit — is s/he eligible?
If your child is able to get in and out of W-sitting, but is not able to sit with his/her legs out in front, your child may be eligible. W-sitting takes less control than sitting with legs in front (ring, long sitting), so intervention may help.
My child does not have a diagnosis of cerebral palsy – is s/he still eligible?
Children who have motor delay, and some neurological problems or a brain injury, are likely to be eligible, even if they do not have a diagnosis of cerebral palsy.
Can I pay privately for either of these interventions?
Thank you for your interest in the interventions. At this time, our sites are not providing these interventions privately.
Who do I contact to participate?
Complete the form on our Contact page and select the research site in your area that is enrolling participants. Send us a message.
Which intervention is better?
Both START-Play and MORE-PT have some evidence to support them. This study is designed to determine if one is better than the other for specific groups of kids. We do not know yet if one is better. Your participation in this study will help us figure this out.
What is high-risk for cerebral palsy?
Cerebral palsy can be difficult to diagnose early in life. So, we consider enrolling babies who have risk factors or show some early signs of cerebral palsy. We define high-risk of cerebral palsy as a child who has delayed motor skills and any other risk factors, such as preterm birth with brain injury (PVL, IVH, Stroke) or other medical complications. If you are not sure if this applies to your child please contact us and we can talk with you about eligibility.